Welcome to 21Squared blog!
We are creating a community of fashion enthusiasts and provide interesting, thought-provoking, and beneficial information to all visitors.  Although we're a company, our vision stems from conveying the message that everybody is beautiful, and sharing your looks should be fun, easy, and rewarding.  We can unite together and create something beautiful!
Attention Bloggers: We are inviting guest bloggers to write a post that reflect fashion unity, inclusiveness, style-tips or anything else interesting!  To be considered, please go to contact page and choose "Guest Blogging" on Topic.
Disclaimer: In our blog, we have posts from various authors and opinions may vary. Contents and opinions do not reflect that of 21Squared, Inc.  We value opinions that aligns with our company's vision.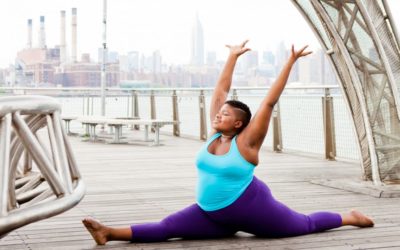 I am so fortunate to live in the same city as Valerie Sagun, the author of "Big Gal Yoga: Poses and Practices" and she also has a local yoga practice where people of all body types are welcome.  I have also enjoyed hosting yoga events in my boutique and Valerie Sagun...

We are 21Squared, Inc., started by people like you who realized the problem we're all having with fashion. We decided to go change the fashion world by creating an all-inclusive fashion community and a marketplace.
Support #nblb - No Body Left Behind
#theCurvyApp