A (Very!) Meaningful Gathering
Curvy Girl Networking and Happy Hour in San Francisco with Jasmine Reeder of Curvaceous Lush on Sept. 21st was fun and very meaningful!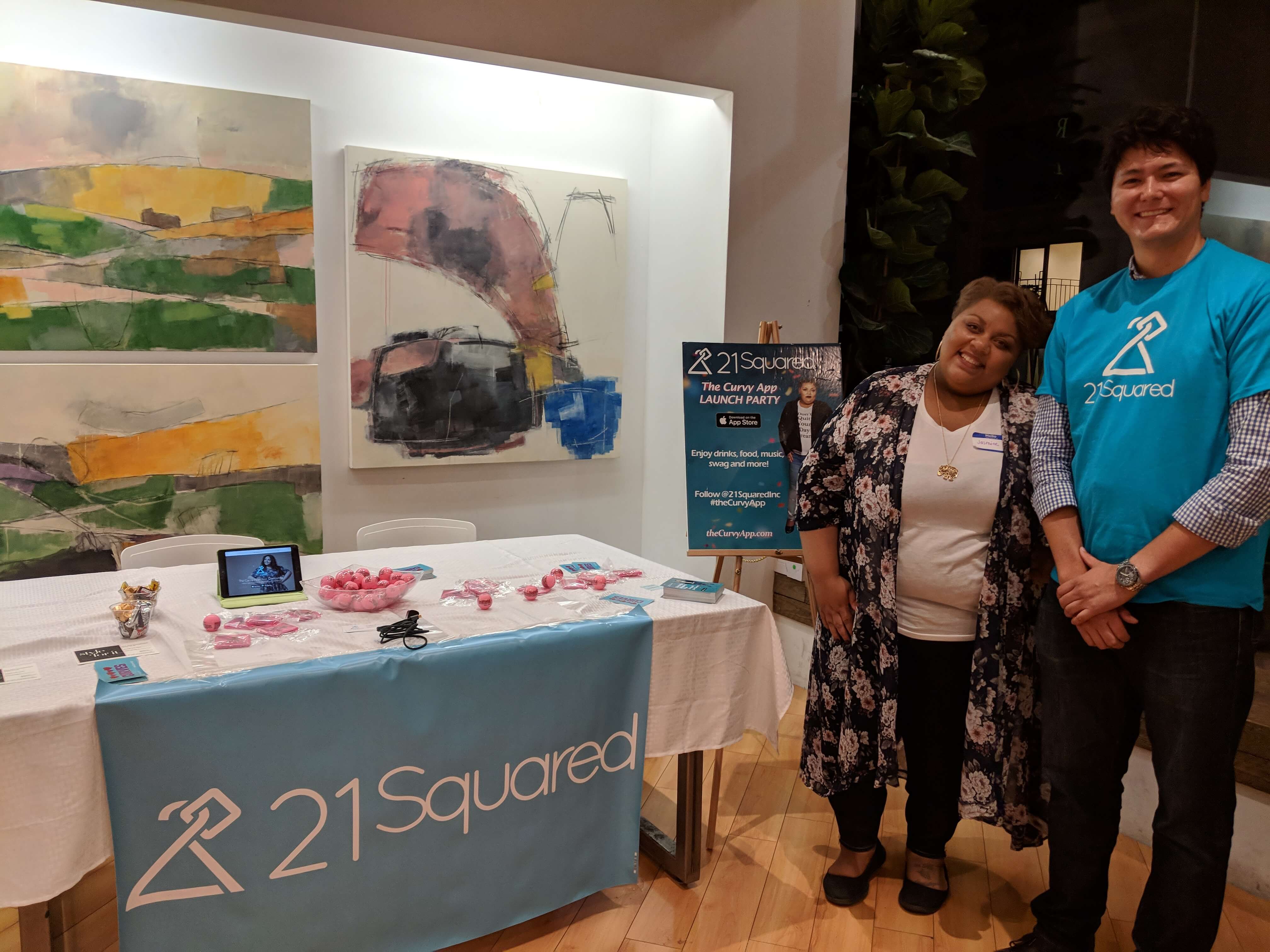 From Jasmine's Facebook event:
"Curvaceous Lush presents, The Curvy Girl Networking Happy Hour in San Francisco. This is a body positive space where you can come mix and mingle with other curvy girls and businesses in the San Francisco area!"
It Was All About Togetherness
We'll provide the wine, if you bring your business cards! During the happy hour we will also have a panel discussion about body positivity, and breaking the stigmas of what plus-sized women can't do! We're all in this together! #curvygirlsunite "  The event was created thanks to 21quared.com and other sponsors like ModCloth and the Body Positive in Berkeley."
The meaningful stuff happened when we had a panel moderated by Jasmine Reeder of Curvaceous Lush later in the evening. (After we had some delicious cupcakes and prosecco, of course!)  Jasmine asked each of the panelists some pretty cutting questions about living in a fat body in 2018. There were four panelists and we talked about fashion, fat shamers and trolls, we discussed our self-care habits and what we see for the future of the body positive movement.  It was a q & a style panel and the audience members had an opportunity to ask questions, too.
Hopefully by now you have downloaded our app and put it on your iPhone.  We feel like it's a very useful tool for women of size who are shopping online and have ever been frustrated by not getting the right size the first time. (Everyone dislikes returning stuff!) Our app is also a fabulous way for consumers and Influencers to make money. It's super simple, too. You just take the pics you already have of you in your fabulous fashions and you post it on our app and with a link designer. When other consumers buy via your link, you get paid a commission.  

Our app takes all of the guess-work out of shopping online because you get to see the fashion on other women who have a similar body type to your own before you buy it.  You can see how it fits on bodies that are 50% or more similar to your body.
Body Positive Panel Q&A
The panelists were (from left to right):  Naomi Finkelstein, Valerie Sagun, Chrystal Bougon, and Bevin Brandlandingham.  Naomi started us off by educating us about the Body Positive's mission of offering a variety of resources and programming to teach and inspire youth and adults to value their health, unique beauty, and identity so they can use their vital resources of time, energy, and intellect to make positive changes in their own lives and in the world.
We had some fantastic questions from the guests and we got to dig deep into how to deal with fat shaming and other politics around curvy women and fashion. We all agreed that we all need to educate our friends and families about how to be better allies and to have more compassion for bodies of size.